You deliver products and services that solve your customers' problems every day.
But with all your other priorities, you miss opportunities to share these customer success stories.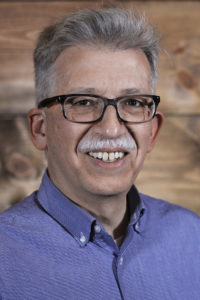 That's how I deliver for my freelance copywriting clients. I help manufacturers and other businesses create engaging case studies – or customer success stories – that drive sales.
Case studies complement your marketing materials. They bring features and benefits to life, illustrating the results you deliver for customers. Increased productivity. Lowered operational costs. Improved quality and safety.
I also write web content, articles, white papers, marketing copy and blog posts.
I make the freelance copywriter-client relationship stress-free.
Clients tell me I'm the easiest-to-work-with freelancer they've encountered. And I deliver quality content. Content that works for you.
Here's how:
I listen. And ask the right questions to understand your brand and content needs. (That's the former newspaper reporter in me.) This saves you time. It eliminates follow-up calls and emails. And it results in clean, on-target copy.
I respect deadlines and your time.
I keep you updated on project status.
And I offer you a bonus: objective insight into the value you deliver your customers.