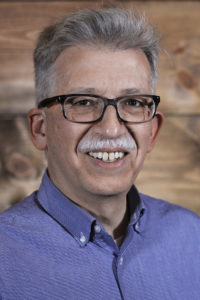 I began my writing career as a daily newspaper reporter and editor. From there, I transitioned to marketing communications. First, for a university, followed by 15 years with a regional health care system.
And for the past dozen years, I've melded my journalistic and marketing skills as a freelance copywriter and content writer. As a freelance content writer I have written for a wide range of businesses, building on my experience in health care and developing an interest and understanding of content writing for manufacturing clients.
Thanks to my background in journalism, I'm well suited to the content side of marketing. I enjoy interviewing subject matter experts and working their knowledge into clear, conversational writing. Through case studies, articles and blog posts, I subtly market my clients' products and services as I inform their customers, on the way to the sale.
Case studies or customer success stories, in particular, have become my specialty. They call on my research and interview skills and my enjoyment of telling a story, to illustrate how my clients' products and services solve their customers' problems.
Visit my LinkedIn profile for more.
How Do We Begin?
Contact me today to schedule a free consultation about your content writing and copywriting needs
Based on our discussion, I'll develop a proposal and project quote
If you need other services—in addition to writing—I can refer you to other creative professionals, such as graphic designers, website designers and photographers, and coordinate the project for you.